As you can see below, to date, the largest ship in the world is the Royal Caribbean's Harmony of the Seas, with its 362 meters in length, a gross tonnage of 227,000 tons and a capacity of over 5,400 passengers !!
But the MSC has ordered two that will be the largest in the world.
This means that most of the world's ports will have to redesign their docks and the terminals will surely have to
in a short time be modified or even built from scratch.
In this race to cruise gigantism, CISVAM, thanks to its foresight, is ready and prepared with its innovative and fundable floating ecoporti !!
MSC Cruises has confirmed an order for four next generation World Class ships that will hold more passengers than any other cruise ship in the world at nearly 7,000 guests.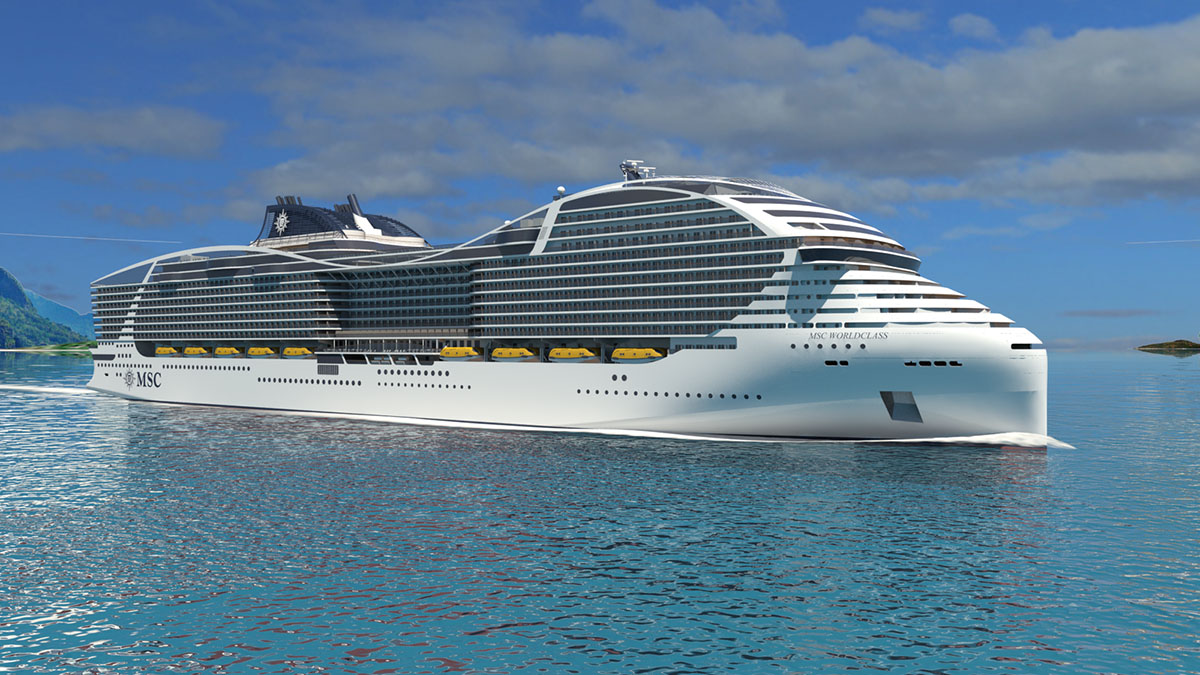 MSC Cruises and STX France companies signed a new memorandum of understanding firming up the order of two 200,000 GRT, LNG-powered mega cruise ships, with options for two additional vessels. The four ships will become MSC Cruises' World Class.
In connection with the signing, MSC Cruises and STX France today also unveiled several key features of  the World Class. Among other innovations, they will be equipped with a completely new generation of LNG-powered engines as well as a new generation waste water treatment system.
MSC Cruises' World Class cruise ships will feature 2,760 staterooms and a maximum occupancy of 6,850 guests, the highest passenger capacity in the global cruise fleet. The vessels, which will be delivered in 2022 and 2024 – the options are for 2025 and 2026 – will have a length of 1,083 ft. and 154 ft. of beam.